La Liga
Football News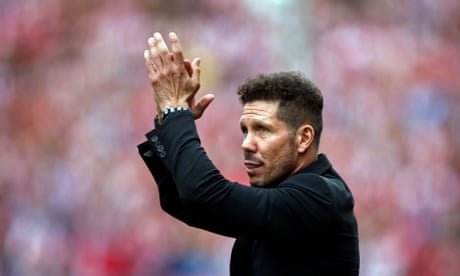 Diego Simeone
Sep 18, 2019
Diego Simeone: 'If I want something I go after it ad nauseam'
Simeone reflects on his life as a manager: from working in Argentina to...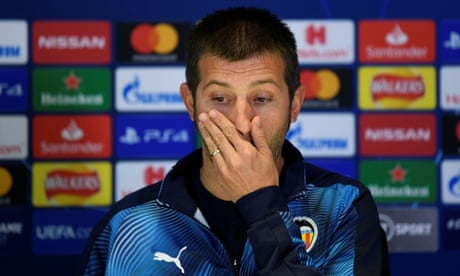 Valencia
Sep 17, 2019
Valencia's response to the crisis? A statement that infuriates fans more | Sid Lowe
Replacing Marcelino García Toral with Albert Celades has caused confusion...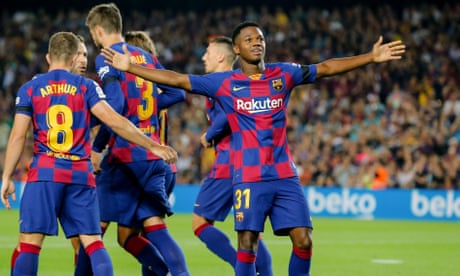 La Liga
Sep 16, 2019
'A star is born': Ansu Fati announces himself and changes his world | Sid Lowe
This wasn't one of those things that just happens. It wasn't something...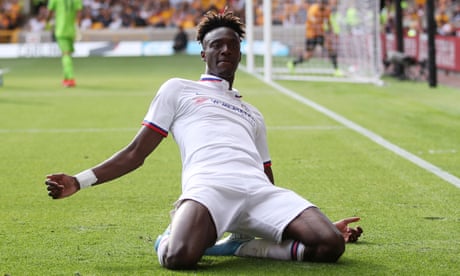 Football
Sep 16, 2019
Premier League, La Liga, Bundesliga, Serie A and Ligue 1 top scorers 2019-20
Keep up with the top scorers in European football's leading five...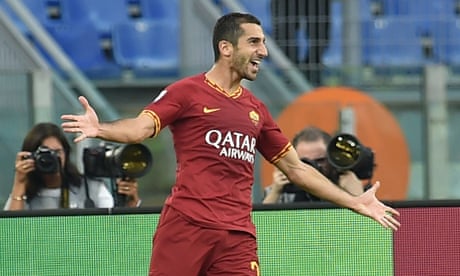 Football
Sep 16, 2019
Henrikh Mkhitaryan on target for Roma as Sevilla go top in La Liga
Arsenal loanee scored in 4-2 win against SassuoloSevilla still unbeaten...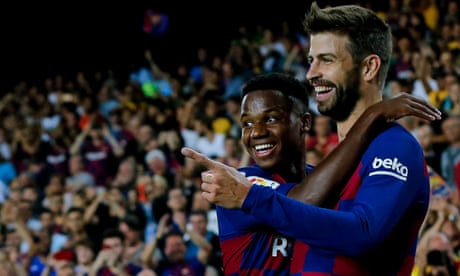 La Liga
Sep 15, 2019
Barcelona 5-2 Valencia: La Liga – as it happened
16-year-old scores after two minutes before setting up Frenkie De...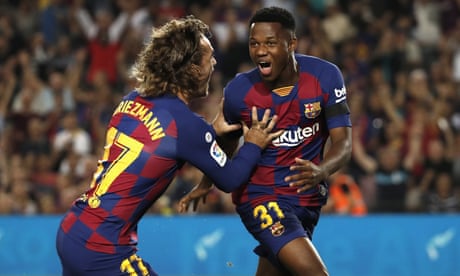 European club football
Sep 15, 2019
European roundup: Sixteen-year-old Ansu Fati stars in Barcelona win
Winger claims goal and assist in 5-2 win over ValenciaBayern Munich held...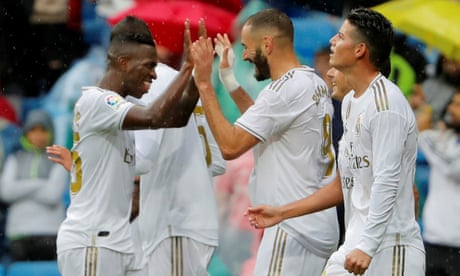 La Liga
Sep 14, 2019
Real Madrid relieved to hold on for nervy win after Levante fightback
There were more nerves than there should have been, fear gripping the...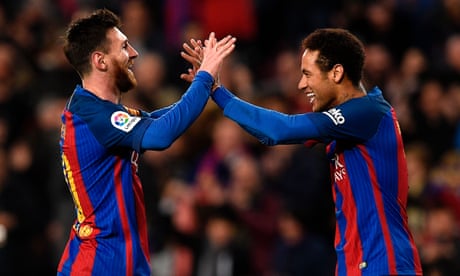 Lionel Messi
Sep 12, 2019
Lionel Messi admits he 'would have loved' Neymar to return to Barcelona
'For me, Neymar is one of the best players in the world'Messi has...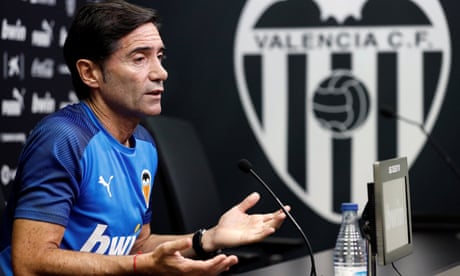 Valencia
Sep 11, 2019
Valencia sack Marcelino before key clashes at Barcelona and Chelsea
Marcelino guided La Liga club to Champions League last seasonValencia are...